Tribunal reserves ruling on Atiku, PDP's motion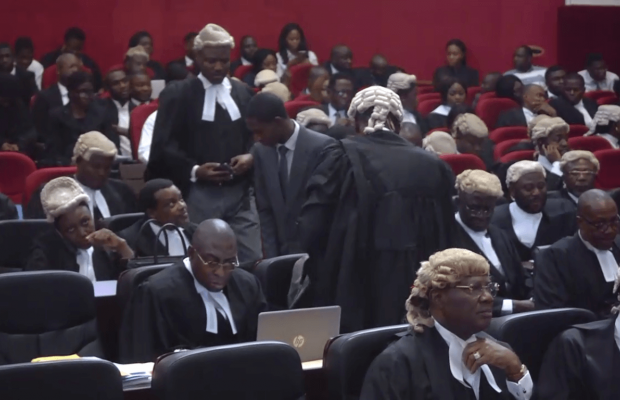 The Presidential Election Petition Tribunal sitting at the Court of Appeal in Abuja has reserved ruling in the applications filed by the Peoples' Democratic Party and its presidential candidate, Atiku Abubakar seeking access to the Independent National Electoral Commission's electronic server.
---
A five-man panel led by justice Mohammed Garba adjourned after counsels in the case adopted their written processes in support and opposition to the applications.
Atiku and PDP in their applications are asking the tribunal to allow parties in the case access to INEC electronic server claiming that the true INEC result showed that Atiku defeated Buhari in the election.
The Hope Democratic Party and its presidential candidate, Albert Oworu through their counsel on Thursday asked the Presidential Election Petition Tribunal to cancel the February 23rd presidential election, describing the exercise as a referendum saying that it is not an election.
The petitioners in their application insisted that the election was not conducted in compliance with the Electoral Act.
However, in its reply to counter the applications, INEC through its counsel, urged the tribunal to dismiss the motion, insisting that the petitioners' claims were false.
Also, APC and Buhari through their counsels asked the tribunal to dismiss the applications.
After listening to the submissions from the counsels, the tribunal chairman reserved ruling in the applications to a date that will be communicated to the parties.