Senate takes action against illegal mining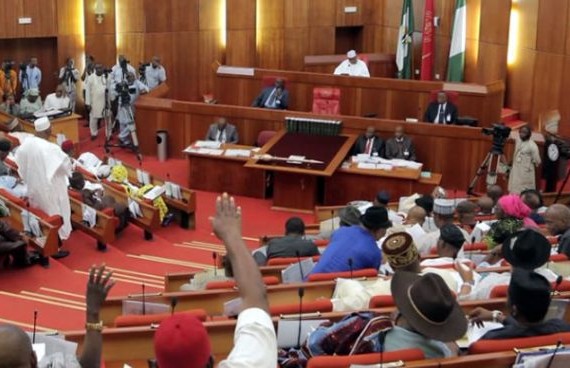 The Nigerian Senate has called on the government to develop a legal framework in response to illegal mining and to ensure the further cleanup areas in Zamfara State affected by lead poisoning.
---
Galaxy's Godfrey Eshiemoghie reports that this is a resolution reached at plenary Thursday following a motion on the "Need to check illegal mining activities in the country."
In the lead debate, sponsor of the motion, Senator Ya'u Sahabi representing Zamfara North said the activities of illegal miners are rife in Niger, Plateau, Zamfara, Enugu and Ebonyi, lamenting that the mining sites breed criminality and even terrorism as in the case of Zamafara state.
In their contribution, a cross-section of the Senators said the issue of illegal mining….
The Senate also resolved to rehabilitate the victims of the aftereffect of lead poisoning and environmental degradation in Zamfara State.