Senate divided over service chiefs appointment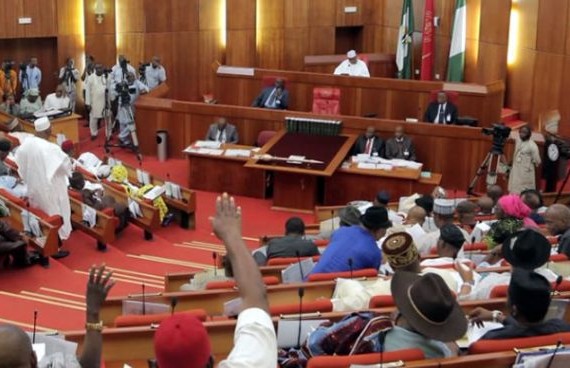 The controversial issue of the composition of security chiefs in Nigeria was a subject of intense debate on the floor of the Senate during Tuesday's plenary.
---
The matter came up following a motion sponsored by Senator Victor Umeh, a lawmaker representing Anambra Central.
Senator Victor Umeh lamented that none of the Service Chiefs as appointed to the National Defence Council and National Security Council comes from the South-East of Nigeria, saying this is in clear breach of the provisions of Section 217[3] of the Nigerian Constitution which stipulates these appointments must reflect Federal character.
In seconding the motion, Senator Eyinnaya Abaribe says with the composition of the members of the National Defence Council and National Security Council there is a clear indication that some sections of the country are deliberately excluded by the President, owing to his choice of appointees.
In the debate that followed, Senators Bala Ibn Na'Allah and Barau Jibrin faulted the Victor Umeh's motion describing it misleading and political, with Mao Ohuabunwa disputing their submissions.
Ruling on the controversial matter, the Senate President, Bukola Saraki conceded that reaching a consensus on the motion is impossible.
Senator Victor Umeh had prayed the Senate to urge President Buhari to, among other things, appoint an Officer from the South-East as Service Chief for equitable representation of the people of that section of the country in the National Defence Council and National Security Council.
But the prayers in the motion were discarded owing to the ruling of the Senate President.