Ogun crises: Amosun points accusing finger at Tinubu, Osoba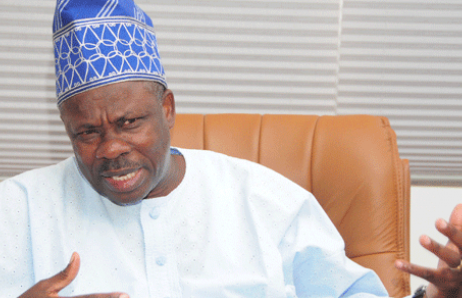 Ogun State Governor, Ibikunle Amosun has accused the duo of Bola Tinubu and Segun Osoba, both national chieftains of All Progressives Congress (APC) of having a hand in the APC governorship primaries that produced Dapo Abiodun as Ogun state governorship candidate of the party.
---
The governor also declared that the two former governors of Lagos and Ogun states respectively are working hand in glove with Adams Oshiomole, national chairman of APC to ensure that Abiodun remains 2019 governorship candidate of APC, having illegally concocted the fake governorship primary poll results presented to the National Working Committee of the party.
Bringing up the allegations against the two party chieftains, Governor Amosun affirmed that the silence of the duo on the whole political imbroglio translates to the alleged involvement of them in the electoral fraud.
The aggrieved governor also challenged the two national leaders of APC to come out from their shells and rebut the allegations, asking them to be courageous enough and tackle him directly instead of hiding behind a finger.
Recall th
at two governorship primaries were reportedly conducted in Ogun state during the last nationwide APC primaries that produced two governorship candidates; the one conducted by Ibikunle Amosun's caucus of APC produced the much-touted Yewa/Awori - Ogun west candidate, Adekunle Akinlade, while that of Segun Osoba, saw Dapo Abiodun from Ijebu/Remo - Ogun east, emerge as the APC standard bearer for 2019 general elections.
Reports by John Felix