President Buhari returns to Abuja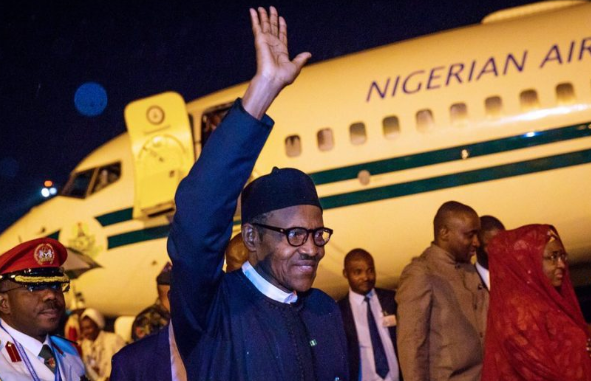 President Muhammadu Buhari during the late hours of Thursday, September 6, returned to Abuja after attending the Forum on China and Africa Cooperation in Beijing.
---
Buhari held bilateral talks and witnessed the signing of some agreements between Nigeria and China in the areas of Information and Communication Technology and the economy, during his six-day visit to China.
He also participated in the High-Level Dialogue between Chinese and African leaders and business representatives.
At the FOCAC meeting, Buhari expressed the appreciation of ECOWAS member states for China's increasing investment in the sub-region with the aim of building a prosperous and shared future.
He noted that China was the largest investor in the sub-region in both private and public sectors, covering areas, such as infrastructure development in energy, agriculture, mining, and healthcare.