Obasanjo registers as member of Coalition Movement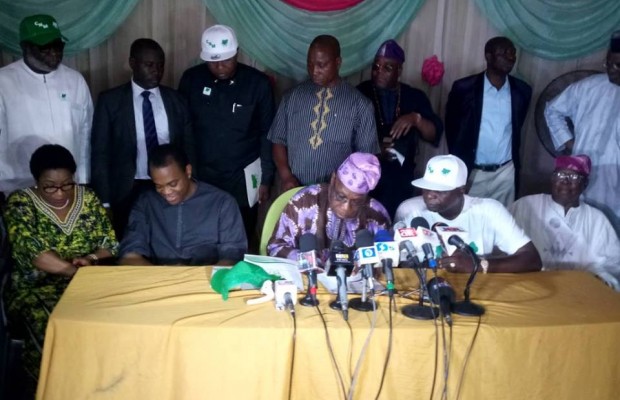 Former President, Olusegun Obasanjo has registered as a member of the Coalition for Nigeria movement following the launch at the Nation's capital, Abuja on Wednesday, the 31 January, 2018.
---
At the ceremony held in Abeokuta, the Ogun state capital, former president said the coalition for Nigeria movement is proposed as the new direction to mobilise Nigeria's population for unity,  cooperation,  development, rule of law,  peace, integration, justice, welfare and well being.
 He noted that nation building has been taken for granted in Nigeria  and as such  nations building must be given continued attention to give every citizen a feeling of belonging and a stake in Nigeria. 
Obasanjo emphasized that the movement is a pressure point toward good governance. He stated that if the movement decides to transform itself into partisan politics, he will cease to be a member. 
 Former President Obasanjo reiterates that the movement does not regard itself as a third force but rather a movement that can accommodate all Nigerians irrespective of their political interest or affiliations but aimed at propelling Nigeria forward. 
He stresses that Nigerian youths and women will be well accommodated and empowered.
Reports by John Felix