NUT kicks against LG autonomy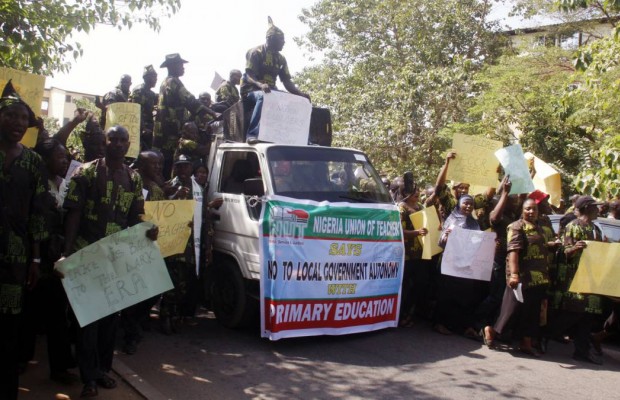 The Ondo state chapter of Nigerian Union of teachers (NUT) has staged a peaceful protest kicking against local government autonomy.
---
 The teachers union officials said the proposed local government autonomy will bring back the dark days of zero allocation when teachers were left without salaries for months.
 Speaking with newsmen in Akure,the Ondo state capital, the acting state secretary of the union, Comrade Solomon Igbelowowa said local government autonomy will affect smooth running of primary education in the country.
Looking at other options if there is no going back in giving autonomy to local government, the teachers said federal government of Nigeria should design a platform where money meant for primary school teachers will be paid directly without mixing it up with local government allocation.
Reports by Lebi Joseph