Lyon wins Bayelsa governorship election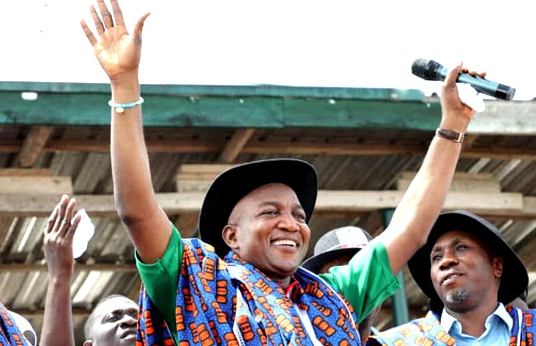 The Candidate of the All Progressives Congress (APC) David Lion has won the Governorship election in the just concluded Bayelsa Governorship election.
The southern Ijaw born David Lion who contested alongside forty-four other candidates polled 352,552 votes, while Douye Diri of the People's Democratic Party came second with 143, 172 votes, with the candidate of the Accord party coming a distant third with 1,339 votes. 
Introducing himself at exactly five minutes past one in the morning before announcing the winner, the Vice-Chancellor University of Benin Professor Faraday Orumwense who was the returning officer for the Governorship election, declared the APC candidate winner having polled the highest number of valid votes amid jubilation.
State agents of the PDP condemn the conduct of the election as the APC agent lauded the victory, while the Accord party agent said the winning party should expect litigations.
Some units where shootings and incidents of ballot snatching occurred across the state were cancelled by the electoral umpire INEC, while the Governorship candidate of the PDP Douye Diri who addressed the media while the announcement of results was on spoke on irregularities in the southern ijaw and Nembe axis.