Kano Speaker remover was to target Governor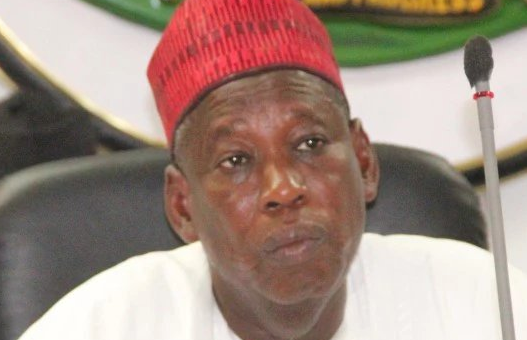 The member representing Kibiya state constituency in the Kano state House of Assembly Maifada Bello and the Chief Whip in the House of Representative, Alhassan Ado, has disclosed that the state Governor, Umar Ganuje was actually the target when the former speaker, Kabiru Rarum was forcefully removed.
---
 The lawmakers who were speaking at a rally organized to honour the former speaker in Rano, pleaded with the people of Kano not to lose faith in the current administration despite the state assembly's action.
It would be recalled that Honourable Kabir Rarum was forced to resign July third from the seat of the speaker of the Kano state House of assembly on allegations of financial impropriety.
Although he denied all the allegations leveled against him which included the collection of a hundred million Naira bribe from Aliko Dangote to drop the probing of Emir Sanusi Lamido, Rarum said he only resigned to give room for free and fair investigation on the allegations leveled against him. 
Some Federal and state lawmakers urged the electorates to jettison the allegations because they were done in bad faith, "their target was the governor and his developmental strides. They removed the former speaker to move the state backward but we, the lawmakers from Kano south have made up our minds to work with Governor Ganduje".
Speaking further, he said, "Rejoice with you former speaker because you have shown the rest of the world that you are a committed son of Kano state and that you mean well for Governor Ganduje and his developmental strides;  which is why you have continue to associate with him even though you were targeted because of him".
The former speaker of the Kano state House of Assembly, Kabir Alasan Rano said the developmental strides of the state government were resultant effects of the cooperation the state assembly gave the executive under his leadership, adding that the allegations leveled against him which led to his resignation were smokes screen because Governor Ganduje was the target from onset.
The former speaker said "There is no doubt that the cooperation the State Assembly gave the Governor helped him immensely in developing the state within a short period of time. Despite my removal don't lose faith". 
 In his reaction at the rally, the governor of Kano state, Umar Ganduje pleaded with the electorates to cooperate with his administration to enable it fulfill its campaign promises. "I call on the various leaders of various associations in Kano state to team up with me to deliver the dividend of Democracy to our dear state. I assure that everyone is well respected in this administration. "
The state lawmakers replaced its principal officer after the resignation of Kabir Alasan as speaker a move which is still causing ripples in Kano state politics.