Corruption has worsened - Jonathan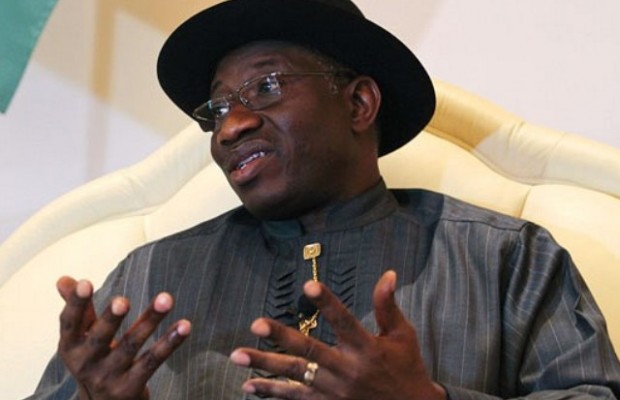 The immediate former President of Nigeria, Goodluck Jonathan has pointed out that corruption has gotten worse under the current administration of President Muhammadu Buhari against popular claim that corruption was at its peak during the last administration.
---
The former President, while speaking at the non-elective convention of the People's Democratic Party held in Abuja recently said his government had better economic policies compared with the present government of President Buhari.
The statement which was signed by Reno Omokri on behalf of the former President claimed the last administration put in place some structures which were supposed to reduce corruption to the barest minimum, adding that his government was however unable to block all loopholes.  
"Mr. Okechukwu should note that the premier global agency universally recognized to gauge corruption is Transparency International who releases an annual Corruption Perception Index.
"It may surprise Mr. Okechukwu and his boss to know that the last time Nigeria made progress on Transparency International's annual Corruption Perception Index was in 2014 under former President Jonathan when we moved eight places from number 144 to number 136 under Goodluck Jonathan.
"That year marked the most improvement Nigeria has ever made since Transparency International began publishing the annual Corruption Perception Index in 1995.
"Transparency International took note of the Jonathan administration's e-wallet system that cut out the corruption in Nigeria's fertilizer procurement system, the Integrated Payroll and Personnel Information System (IPPIS) which weeded out 50,000 ghost workers from the Federal civil service, the cashless policy and the fact that the Jonathan government promptly fired two ministers (Professor Barth Nnaji and Stella Oduah) mentioned in corruption scandals."
"In the most recent CPI Transparency International said and I quote "Some other large African countries have failed to improve their scores on the index. These include South Africa, Nigeria, Tanzania, and Kenya."
"If it were true that the Buhari administration was really fighting corruption, why hasn't Nigeria made progress in the CPI?
"The answer is because you can deceive some gullible Nigerians but you cannot deceive Transparency International," the statement reads in part.
Citing some incidences of corruption and mismanagement that is trailing the current administration, it said "With a Minister of Transport that admitted to spending $500,000 on a one day dinner for Professor Wole Soyinka in your government, with a suspended Secretary to the Government of the Federation who was caught red handed looting funds meant for IDPs and who has not been fired, arrested or prosecuted and with a padded budget scandal that spends borrowed monies on luxuries for favored individuals, you can't pull the wool over the eyes of Transparency International.
"I suggest he should go to Wuse Market, Abuja, or Mile 12 Market Lagos or even Rimi Market Kano and say that. If he survives the experience then I will agree with him.
"The fact remains that under the Jonathan administration, CNNMoney projected that our economy was the third fastest growing economy in the world with only China and Qatar ahead of us.
"Did President Jonathan 'railroad' CNN Money? Or did he also railroad the former British Prime Minister, David Cameron, who said on October 12, 2012 as follows 'Yes, we've been hearing about China and India for years …but it's hard to believe what's happening in Brazil, in Indonesia, in Nigeria too.'
"The fact remains that under Jonathan, Nigeria experienced unprecedented growth. I leave it to Nigerians to determine what they are experiencing today."