Imo APC Rally Support for Uzodinma.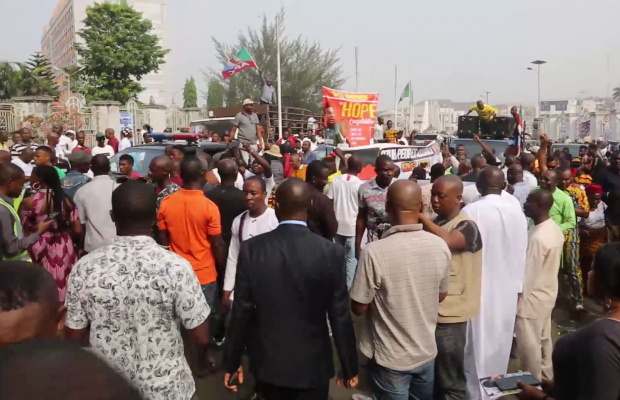 Following the nationwide protest held on Sunday by the Peoples Democratic Party PDP where they called for the immediate reversal of the supreme court judgment that ousted Emeka Ihediaha as governor, members of the All Progressive Congress APC have stormed the streets of Owerri the state capital in their large number to rally support for Governor Hope Uzodinma.
The group who came out to condemn those challenging the governor's victory said they can no longer condone the excesses of the PDP's in the state, they argue that the activities if not contained could lead to unnecessary rancor thereby disturbing the governor from concentrating on the business of governance.
They maintained their stand as they promise to remain resolute in ensuring that the governor gets the needed support to lead the state into an enviable estimation.
The Governor In his remark thanked his teeming supporters, party faithful as well as every Imo individual who deemed it fit to support his administration, he said his victory is from GOD and as such cannot be contested by mere men.
He vows to lead Imo out of poverty by ensuring that every Imo sons and daughters get what is due to them as citizens.