Imo APC new chairman resumes duty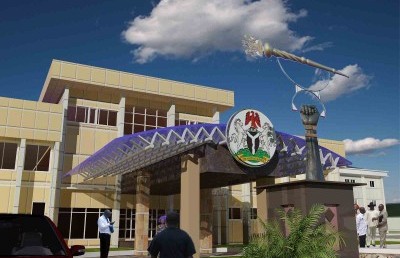 The newly-elected and inaugurated state party chairman of the All Progressives Congress (APC) Imo state chapter Daniel Nwanfor has officially taken the mantle of leadership of the party in the state.
---
Nwanfor vow to reunite all warring members of the party back under one umbrella and ensure they work cohesively towards the success of the party come 2019.
Speaking further shortly after he has sworn in state, local government and ward officials of the party.
Daniel tasked them to work in the best interest of the party and the people of the state.
He maintained that the party is one in the state, and anyone projecting otherwise should be discouraged from doing so. 
The party's executive, however, went into a close door section that lasted hours with agenda on undisclosed not even the media. 
Sworn in officials include state executive officials, 27 local government chairmen and executives and 305 ward chairmen and executives.