I can't reverse Ndume's suspension- Saraki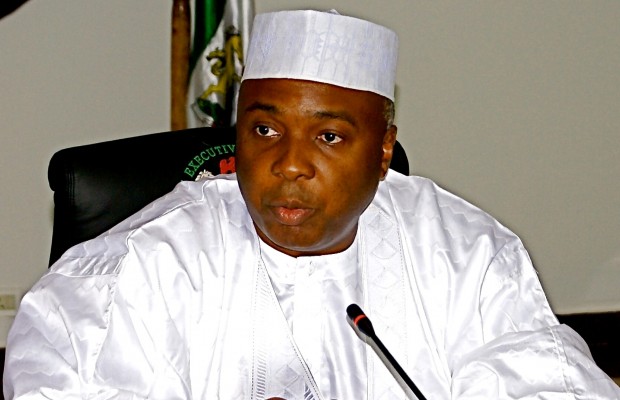 Senate President Bukola Saraki says he has no power to reverse the suspension of former leader of the Senate, Ali Ndume.
---
Saraki stated this after a closed-door meeting with President Muhammadu Buhari at the presidential villa, Abuja.
The Senate President however, maintained that he will convey the message of the borno state governor who pleaded for Ndume to the Senate.
The Senate president's position is coming when Nigerians thought embattled Senator Ndume's political woes are ending after his governor, Kashim Shettima prevailed on the Senate President for a soft landing for the former Senate leader.
Ali Ndume was suspended after he could not prove his frivolous allegations against Senate President Bukola Saraki and controversial Senator Dino Maleye.
Senate President says he does not have powers to rescind Senate's position but agreed to make presentation on the floor of the red chambers to press home Governor Shettima's plea.
Saraki also denied alleged  friction between the executive and the legislature but says Senate has done a lot to improve governance.
Speaker of the  House of Representatives, Yakubu Dogara who was also at the villa said he was there on a routine visit.
He also hammered on the need for symbiotic relationship between the executive and legislature.
The two leaders of the National Assembly met separately with President Buhari.
Reports by Nnabuchi Okey Nnabuch