APC protests against new chairmen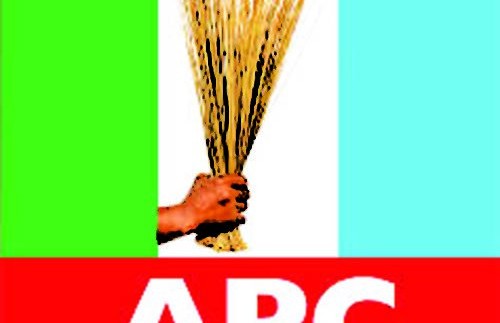 Members of the All Progressive Congress (APC) in Oyo state have kicked against the nomination of some individuals in the state as chairmen of the local government council and as local council development areas in the state.
---
The protesters who stormed the state House of Assembly disrupted activities in the area as they registered their displeasure about the composition of the list.
Activities at the Oyo State House of Assembly were crippled for some hours as protesters who are members of the All Progressive Congress Stormed the Complex on Monday, April 3, to register their displeasure and disappointment about the composition of the new caretaker chairmen for the local government and development areas in the state.
Governor Abiola Ajimobi had over the weekend, forwarded the list of the caretaker chairmen to the state house of Assembly for the approval of the lawmakers.
READ ALSO: Commonwealth: Ambode urges preparation
The protesters who are from Akinyele, Oke Ogun and Saki stormed the state secretariat with placards of various inscriptions condemning the list sent to the lawmakers by Governor Abiola Ajimobi.
They announced their rejection of the names sent to the lawmakers by the state governor, noting that those nominated cannot represent them and cannot serve their interest.
Meanwhile, another set of members of the party from Akindele local government, stormed the secretariat declaring their support for the action of the Governor on the list of caretaker chairmen.
Reacting to the development, the Special Assistant to Governor Abiola Ajimobi on political matters,  Moronkola Thomas appealed to the aggrieved  parties and others to be calm stressing that those appointed are there on interim basis.