Aisha Buhari: Hyenas, Jackals'll leave my husband's cabinet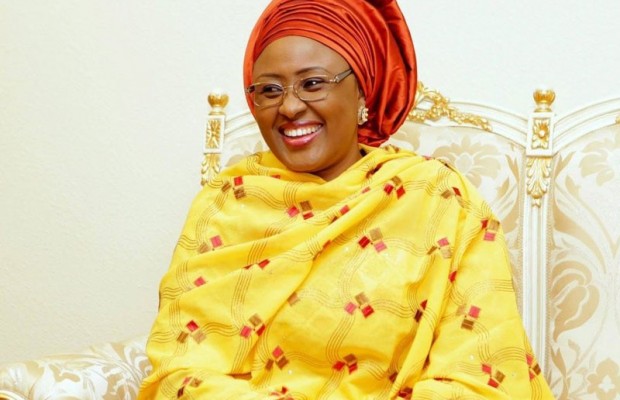 The wife of the President Aishat Buhari has given a sneak peek into the power tussle that has arisen as a result of the continuous absence of President Mohammadu Buhari.
---
 President Buhari was flown out of the country for medical check up about 63 days ago, making it the second medical trip he has embarked upon this year.
Mrs Buhari, speaking in parable described some people around her sick husband as 'hyenas' and 'jackals', hoping they will be sent out of the 'kingdom' soon. She said:
"God has answered the prayers of the weaker Animals, The Hyena's and the Jackals will soon be sent out of the kingdom. 
We strongly believe in the prayers and support of the weaker animals. 
Long live the weaker animals, long live Nigeria".
The wife of the President who is presently in London to see the sick President took to her Facebook page to post what look like a reply to Senator Shehu Sanni's earlier post which described the President as the 'Lion King'. The senator representing Kaduna Central District had earlier said:
"Prayer for the absent Lion King has waned; Until he's back then they will fall over each other to be on the front row of the palace temple. Now the hyenas and the jackals are scheming and talking to each other in whispers; still doubting whether the Lion King will be back or not. Now the Lion king is asleep and no other dare to confirm if he will wake up or not. It's the wish of the Hyenas that the Lion King never wakes or come back so that they can be kings. It's the Prayers of the weaker animals that the Lion King comes back to save the Kingdom from the Hyenas, the wolves and other predators".
Mrs. Aisha's post however attracted different comments from Nigerians; while some expressed hope that the President will soon return to the country to continue governance, some other people did not share in this optimism.