Fayose warns Nigerian leaders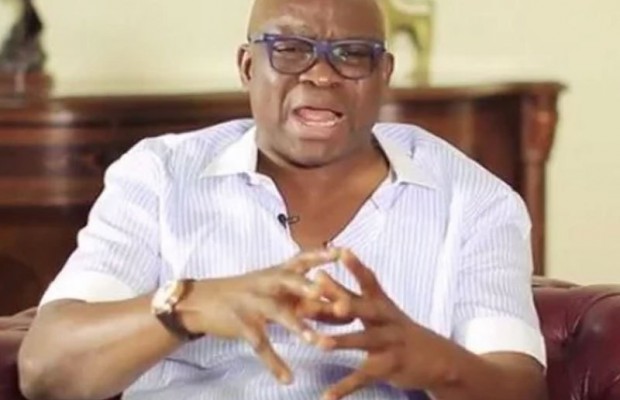 Governor Peter Ayodele Fayose has charged Nigerian leaders to stop ruling with double standards, saying the prevailing Fulani herdsmen attack on Nigerians is most worrisome as it suggests lapses in today's governance.
---
He made this known in Makurdi, the Benue state capital on a condolence visit to the state governor Samuel Ortom and the Benue people.
Governor Fayose, who was accompanied by his deputy, his chief of staff and other notable Ekiti state elders, described what happened in Benue state as ethnic cleansing, saying every leader this land will be held accountable for their deeds someday.
Governor Samuel Ortom, of Benue who thanked them for visit, also expressed appreciation to the leadership of the National Assembly for throwing away the report submitted by its own committee which was inconclusive.
Fayose visited the grave site of the 73 victims, donated the sum of N10 million for the upkeep of the IDP'S
Gabriel Ordia
(Benue correspondent)