Ekha warns against rigging election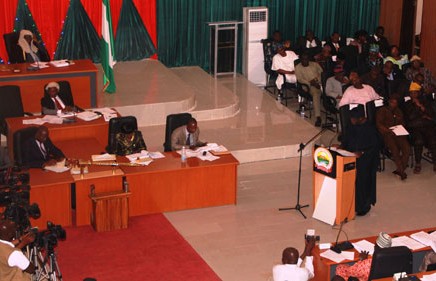 The Ekiti State House of Assembly relocated temporarily to the streets as it chose to hold a special session at the foot of the recently commissioned flyover bridge in Ado the state Capital.
---
This they say is to honour Governor Ayodele Fayose for what they described as unprecedented infrastructural development in Ekiti.
 At the session, Leader of the House moved a motion which members unanimously supported, applauding the infrastructural strides of the Governor Fayose administration and warning that any plan to rig elections in the state will be frowned at.
They also dismissed rumours that the House is divided with members on the verge of dumping the Peoples Democratic Party (PDP), maintaining that all is well and intact within their fold.