Buhari, APC close defence, tribunal adjourn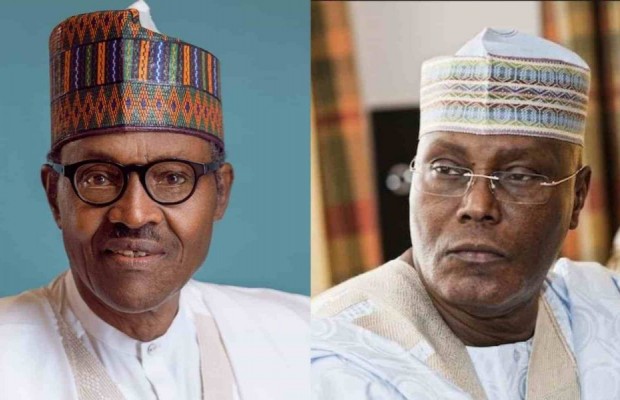 President Muhammadu Buhari has closed his case in the hearing on the petition by the PDP and Atiku Abubakar challenging his victory in the 23 February 2019 Presidential election.
---
Buhari who is the second of three respondents including the national electoral body INEC and the APC closed his case at the resumed hearing at the Presidential Election Tribunal Thursday after presenting a total of four witnesses before the Justice Mohammed Garba-led five-member panel.
Thursday's Tribunal hearing began with Wole Olanipekun, counsel to Muhammadu Buhari, noting that the evidence from their side and those of the petitioners have been well studied to make him convinced that the job is done.
While for Lateef Fagbemi, counsel to the APC, there was no need beginning a case, as the petitioner's evidence during the Tribunal hearing has been very helpful so far.
But for the counsel to the petitioners, Livy Uzoukwu, the APC's decision to not begin its case before deciding to close it is a face-saving measure.
And to Mike Ozekhomhe, the APC's decision is an act of surrender.
The respondents, however, insist the job is done.
Meanwhile, the filing and exchange of the final addresses of all parties in the suit are scheduled to hold between Monday 5thto Friday 16th of August, with the 21st of the same month being the date for the adoption of the final addresses.