Breaking: DSS releases Sowore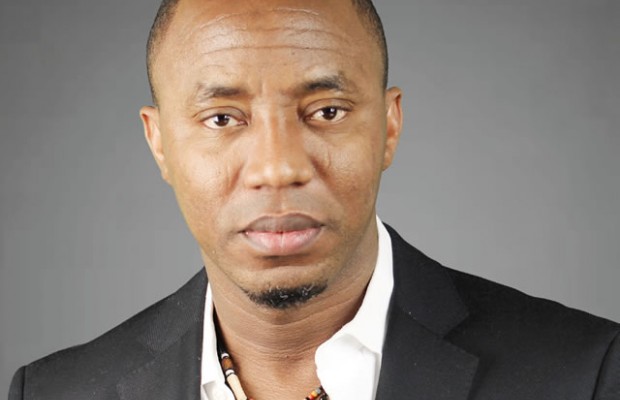 The Directorate of State Service, DSS,  has finally released convener of the #RevolutionNow movement, Omoyele Swore from detention. 
Sowore's release came hours after the minister of justice and Attorney General Abubakar Malami issued an order for state services to release him. 
The #RevolutionNow convener who was released around six o'clock this evening, could not address journalist as the vehicle conveying him drove past an array of journalists standing by,  close to DSS headquarters,  to capture his release. 
Sowore who was charged with a treasonable felon for initiating what he called #RevolutionNow movement was granted bail an Abuja high court but was rearrested by the officials of the state service-an action that had been widely criticized.
Authorities accused Mr Sowore of planning to topple the Buhari administration through his rally causing his arrest. 
But after reviewing the pending criminal charges against Mr Sowore and Col. Sambo Dasuki (rtd.) the AGF chose to comply with the court orders granting the duo bail while considering the pursuit of its rights of appeal and/or review of the order relating to the bail as granted or varied by the courts.
AGF Malami said his decision was In line with the provisions of Sections 150(1) of the 1999 Constitution (as amended), and in compliance with the bail granted to Col. Sambo Dasuki (Rtd) (as recently varied by the Court of Appeal) and the bail granted to Omoyele Sowore.