Benue November election postponed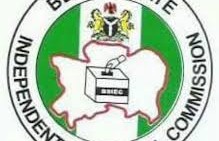 The Benue State Independent Electoral Commission, BSIEC has announced a postponement of the proposed November 30, 2019, Council polls in Benue till the first quarter of the year 2020.
---
Chairman of the Commission, Dr Joseph Tersoo Loko announced this during the Commission's Stakeholders'' meeting in Makurdi.
The BSIEC Chairman blamed the postponement on glaring contradictions on the timetable released by the Commission on September 23, 2019 in respect to Section 30 of Electoral Act, 2010(as amended) which provided for ninety days notice of election and Section 15(2) of the Benue State Electoral Law, 2012(as amended) which also provided for twenty- one days notice, which conflicts with Section 30 of the Electoral Act, 2010". .
He noted that in view of the shortcomings realized from its timetable, the Commission has postponed its election date from November 30, 2019, to the First quarter of the year 2020 to accommodate and make further clarifications on the provisions of the existing Electoral Laws.