APC members protest over imposition of candidate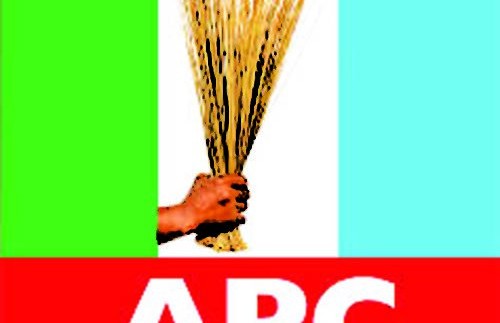 The mode of Selection of Hon Lekan Afolabi of the All Progressives Congress (APC) as the candidate for Ifelodun/Boripe-Odo-Otin Federal Constituency is causing ripples in the three local governments that formed the constituency as members of the party have rejected the decision of the party. 
---
 Some members of the APC in Ifelodun, Boripe and Odo-Otin Local Governments today moved around the city of Ikirun, the headquarters of Ifelodun local government to protest the alleged imposition of Afolabi by the party leaders.  
Armed with placards with various inscriptions like " "Hon.Lekan voted and worked for ADP In the last Election", "Don't waste our vote in APC"," Moshood Adekunle is the Answer "among others,the protesters also chanted solidarity songs requesting that their preferred candidate Moshood Adekunle be given the slot . 
The aggrieved members of the party who expressed displeasure over Afolabi's candidature threatened not work for him during the 2019 general election.  
They affirmed that the only candidate that can defeat the opposition party come 2019 is Moshood Adekunle calling on the party to reverse its decision and give the ticket back to Hon Moshood Adekunle Oluawo whom they say has worked for the party to deserve the ticket. 
Also speaking, Adebisi Gbolagade, former Chairman of APC, Ifelodun local government said the decision of the party members to stage a peaceful protest was to register their grievances on the alleged imposition of Afolabi.  
 But the spokesperson for the APC, Osun state chapter, Barr Kunle Oyatomi appealed to the protesting members urging them to respect the wish of the party as the decision of the party is supreme.
 Reports by Adeola Aderibigbe