Acting president sacks DG DSS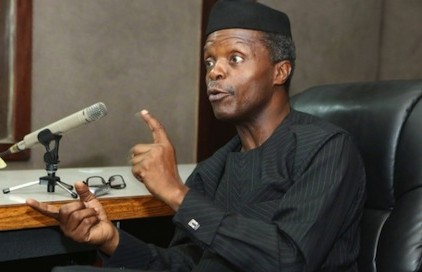 The Acting President, Professor Yemi Osinbajo, SAN, has directed the termination of the appointment of the Director-General, State Security Service, Lawal Musa Daura with immediate effect.
---
 Daura has been directed to hand over to the most senior officer of the State Security Service until further notice.
Meanwhile, the meeting of the leadership of the National Assembly scheduled for Tuesday afternoon has been called off as a result of the security situation at the legislative building.
The Deputy Speaker of the House of Representatives, Mr. Yussuff Lasun, told reporters that with the tense situation at the National Assembly, the meeting was no longer feasible.
Department of State Service operatives, who had locked down the National Assembly since 6 am, allowed him to drive into the complex.
Lasun told reporters that he came to the National Assembly to attend the meeting as earlier fixed.
He added that though his aides already informed him about the development at the complex, he still came for the meeting, immediately realised that it was no longer feasible.
Lasun also disclosed that he had been in touch with the Senate President, Bukola Saraki; Deputy Senate President, Ike Ekweremadu; and the Speaker of the House, Yakubu Dogara.
When asked what would have been the agenda of the meeting, he replied that he didn't know.
When asked when the meeting would be rescheduled to hold, Lasun said he didn't know.‎
Reports by Nnabuchi Nnabuchi & Tomi Adeola