2023: group pushes for Igbo presidency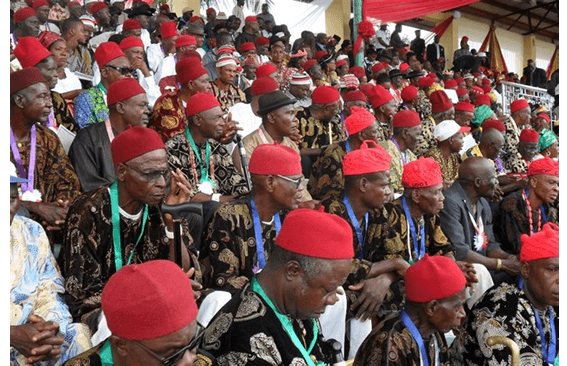 The Equity Group, a combination of 45 political parties has called on the South–East and politicians of Igbo extraction to work together to produce the next president of the Federal Republic of Nigeria, come 2023.
National Chairman of the group, Okey Chikwendu, made the call at a news conference in Abuja, Friday. 
He noted the total exclusion of Ndigbo from national leadership equation which he said has become a matter of grave concern to well-meaning Nigerians, adding that Igbo deserve visionary treatment and should be given space to produce the next president.
Chikwendu called on all patriotic and well-meaning Nigerians to support and partner the Igbo on this course, come 2023. 
Chikwendu who said it is not within the power of President Buhari to hand over power to anybody said it is the turn of the Igbo man to become the president putting into consideration many variables.