We will continue to degrade terrorists- Nigerian Army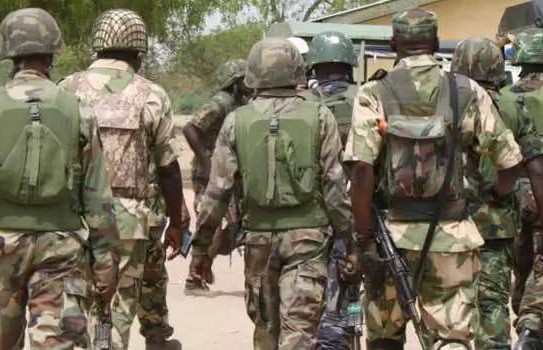 Nigerian Army has vowed to continue to engage and degrade any act of terrorism in the country until they completely go into extinction.
---
Chief of Army staff, Lt. General Tukur Buratai gave the assurance at a media workshop and combined second and third quarters of 2017 study period, held in Abuja, the country movement. 
Represented by the commander, Army headquarters Garrison, major-general John Malu, the Nigerian Army in partnership with other security agencies has reached an important stage in the war against terrorists and therefore cannot afford to relent until victory is achieved. 
Earlier, the director, Army Public Relations officer, Brigadier-General Sanni Usman expressed concern over the misinterpretation of the army through what he describes as publication of unverified stories by the media.
He said the conference was to get journalists acquainted with the army activities to avoid misrepresentation and projection of the army in a bad light. 
In a paper presentation by the Vice President, Nigeria Institute of Public Relations, Muktar Suraj, the military was charged to provide timely and accurate information to the media as they could be a veritable instrument of conflict resolution if well handled or escalator when mismanaged.
Journalist and Public relations officer of the Army attended the event.
The theme for the conference is "Enhancing Human Rights during Internal Security Operations through  effective  information  management ".
Report by Nnabuchi Nnabuchi