ULC vows to evict failed leaders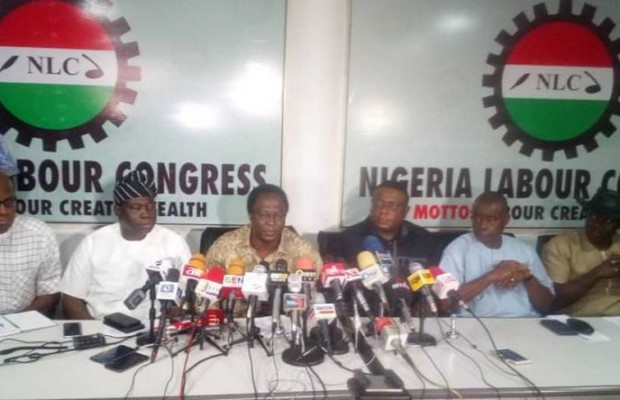 The United Labour Congress (ULC) has vowed to vote out what it described as 'failed leadership' in the Nigerian political scene come 2019 election.
---
The chairman, United Labour Congress (ULC) Kogi State chapter, Comrade Opaluwa Eleojo made this known on Tuesday, May 8, during a chat with newsmen in Lokoja, the Kogi state capital.
Comrade Opaluwa in his discussion with journalists assured Nigerians that the 2019 general elections will witness a bloodless revolution of the thumb.
The labour leader stated that workers across the country are groaning under failed leadership and will show their displeasure by sweeping away elected officials that have failed in their responsibilities to the people.
In his words, the labour leader said; "Like the change wave swept across the length and breadth of Nigeria in the 2015 general election, so shall the wave of the coalition of voters sweep away every failed leadership across the nook and cranny of Nigeria come February and March 2019 at the general election.
"99 days for the thief, one day is for the owner. "Failed leaders, you have oppressed the people enough. Behold, the time of your oppression through the bloodless revolution of the thumb has come," 
Opaluwa's commitment to vote out failed leaders in 2019 comes in few days after the General Overseer Worldwide of the Redeemed Christian Church of God, Pastor Enoch Adeboye, has said elections may not hold in Nigeria if the killings in the country continue.
Adeboye, who stated this during the church's May Holy Ghost Service on Friday titled, 'Stronger Than Your Enemies 5', however, said his position was based on reasoning and not a prophecy.
Report by Godday Akoh