30-year-old man raped a minor in Adamawa state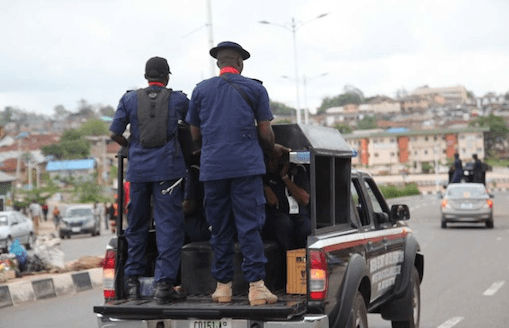 The Nigerian Security and Civil Defence Corps NSCDC has again arrested a 37-year-old man who raped a girl of 10-year-old in Adamawa State 
This is a second time the Nigerian Security and Civil Defence Corps is arresting a water vendor of raping a minor in the State 
The commandant of the Corp said the Officers and Men of the Nigerian Security and Civil Defence Corp will not relent in wiping out criminals and rapist within the State.
The suspect narrates what happened to journalists and pleads for pardon because according to him, it was an act of the devil.
"This is the second time the girl is coming to me asking for money. The first time I gave her fifty Naira, while the second I gave her thirty Naira.
"The money I gave her, all in all, was one hundred and twenty. I didn't force her for it, but someone knocked at my door while I was doing it, sincerely speaking I didn't finish it when he knocked and the girl ran outside.
" It was indeed a bad moment. I left my wife and children in Bauchi, I came to Yola and was working as a water vendor, he said.
The Commandant of the Nigerian Security and Civil Defence Corp advise the general public to report any strange act on time so that they can swing into action as soon as possible