Suspected Herdsmen kill 2 in Plateau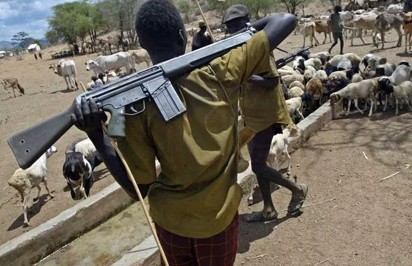 Two people have been reportedly ambushed and killed by suspected herdsmen at Wereng village in Rylom local government area of Plateaus state on Sunday, November 12.
---
The victims were ambushed on Sunday and were discovered dead on Monday.
Some local people who spoke to newsmen said they believed the two people were killed by Fulani herdsmen.
Confirming the incidence, the Plateau State Police Command spokesman, Mathias Tyopev confirmed the case has been reported by the DPO of Rylom.
"It was reported by one Davou Moses who came to the station today at about 8.15am and reported that at about 9.30pm on Sunday, some suspected herdsmen ambushed, attacked and macheted to dead the two people who were riding on a motorcycle.
"The names of the deceased are Chong Christopher, 28 and Bulus Dantoro, 35 and at the scene, two sticks suspected to belong to herdsmen were discovered close to the corpses and investigation has begun," the Police Spokesman said.
Confirming the story, Emmanuel Jugul, the transition committee chairman of the local government are said:
 "Yes, it is true that there was an attack at Wereng, two youths were on a motorbike, some people chased them, macheted and killed them. "I went there to see the situation, people are there now crying. That's what happened, at the time I left, security agents were there carrying out their investigations."