Police, others attack anti-Okorocha protesters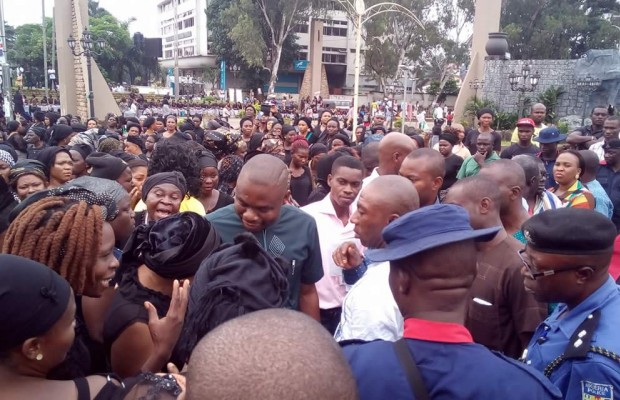 Scores of protesters have been left with various degrees of injuries after the joint security forces launched an attack against protesters who planned to protest against the bad policies of Governor Rochas Okorocha, in Owerri the Imo state capital.
---
The incident happened on Monday, December 18, after a group called Imo People Action for Democracy IPAD embarked on a peaceful protest to lay their grievances on the alleged bad governance in the state.
Despite the attempt to stop them by the security agencies, the people still came out to express their grievances.
Some of the protesters who spoke to newsmen shortly after the incident said they planned to carry out the peaceful demonstration for a week due to bad policies of governor Rochas Okorocha, but was waylay by some overzealous police men who stopped their plans.
Reacting to the alleged chased by men of the security agencies, the commissioner of police Imo state Chris Ezieke denied any form of clash.
Adding that the security agencies were only making sure that there was law and order in the state, meanwhile, he said they had earlier refused the approval of the protest.
The police commissioner vowed that the police with other security agencies will continue the demonstration promising to make sure anyone who go against the law is dealt with.
Report by Ajibade Awofeso