Saraki orders probe of Police raid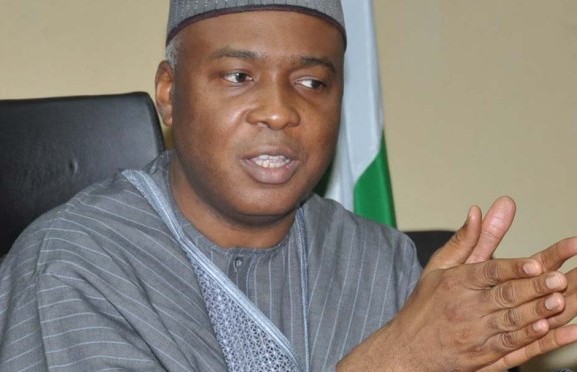 Nigeria's Senate President, Bukola Saraki has condemned the unwarranted search in the Asokoro, Abuja home of Chief Edwin Clark, by the Police, and calls for a comprehensive investigation into the incident.
---
Saraki who described the act as 'unwarranted harassment', said the raid on the home of the Second Republic Senator is an abuse to Nigeria's democracy.  The Senate President called for the details of the police officer who signed the search warrant and those who executed the operation and for what intent.
In a statement signed by his media aide, Yusuph Olaniyonu, the Senate President says as Nigeria prepares for next year's general elections such police actions constitute a threat to the country's democracy, dismissing the excuse of searching for arms at Chief Clark's home.
Saraki reminds the govt. of its recent commitment to world leaders on the need to create a peaceful and conducive atmosphere necessary for free, fair and credible polls devoid of intimidation, suppression and the abuse of the fundamental human rights of Nigerians.
He, therefore, notes that incidents such as that of the raid on Chief Clark's home are in conflict to such commitment.
The Inspector-General of Police has already denied authorizing the raid on Chief Edwin Clark's home as well as tendered an unreserved apology, Galaxy News gathers.
Report by Godfrey Obemeata