Rainstorm wrecks havoc in UI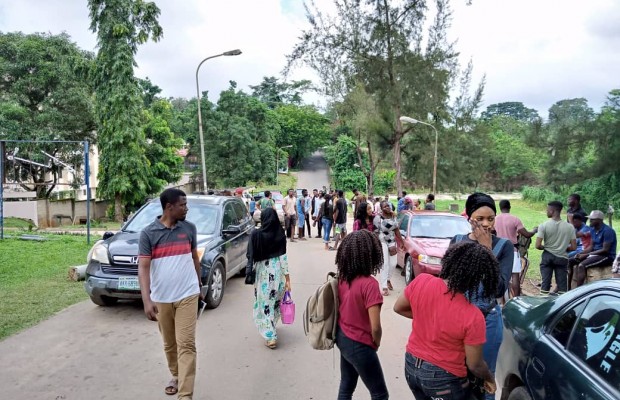 No fewer than seven buildings including the Students' Union Building, two halls of residence, Chemistry Laboratory of International School, University of Ibadan and some buildings within the premises of the institution were badly damaged following the heavy rainstorm that wrecked havoc in some parts of Ibadan, the Oyo State capital on Friday night.
---
Other affected buildings according to the Deputy Vice-Chancellor (Administration) of the institution, Professor Emilolorun Aiyelari, who addressed journalists shortly after assessing the level of damages on Saturday at the institution included halls of residence at Tedder Hall, Bello Hall and some departments in the Faculty of Agriculture.

Correspondent Kunle Ojo who moved around the campus reports that other residential buildings on campus were not spared while one of the transformers supplying electricity to some parts of the institution was badly damaged.

Major streets on campus were littered with stump while workers from the works and maintenance department of the university were seen carrying out some repair.

The Vice-Chancellor of the University, Prof. Idowu Olayinka, who spoke through the Deputy Vice Chancellor Academics, Prof. Emilolorun Ayelari decried the extent of damage caused by the rainstorm.

He was full of appreciation to God that no life was lost to the disaster adding that the University authorities have put in place necessary measures for the repair of the destroyed facilities.

The Deputy Vice-Chancellor, however, remained unassertive on how much the repair will cost the university while declaring that the unfortunate incident would not affect the academic activities in the
institution.
Report by Kunle Ojo