Police nab two in Lagos secretariat over alleged theft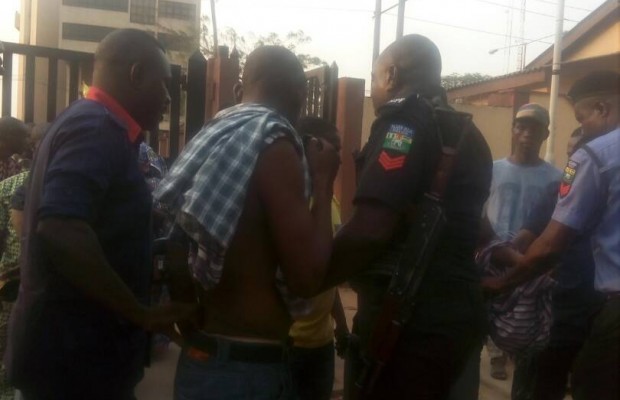 Operatives of the Lagos state police command on Friday, February 16, apprehended two middle-aged men over alleged theft.
---
The unidentified men were alleged to have attempted to steal from an office in the Lagos State Ministry of Economic Planning and Budget (MEPB).
According to reports, the unidentified duo, decently dressed like public servants, gained access to the secretariat and were said to have entered the ministry's block without the notice of any civil servant in the ministry.
Reports revealed that the suspects allegedly gained access to their target office by entering through the toilet and crawled through the ceiling.
On getting to their office of destination, the suspect were said to have destroyed the sealing of the target office, while they gently landed.
"The thieves waited until it was closing hour before carrying out their operation. Thank God someone caught them while trying to ransack the whole office," an eyewitness revealed.
The suspects were apprehended by some security operatives attached to the entrance of the secretariat. They had since been deposited at the Alausa division of the state command for further interrogation and possible investigation.
 Report by Godday Akoh