Police attack Elzakzaky protesters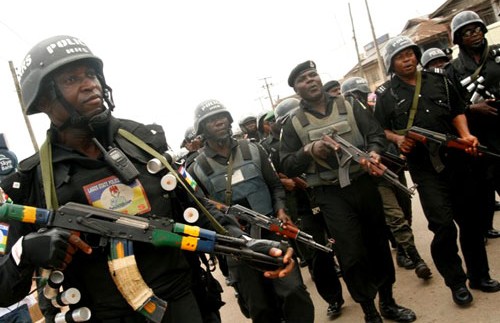 Monday's peaceful protest of the members of the Islamic movement in Nigeria, calling for the release of their leader Sheikel Zakazaky, turned rowdy after some officers of the Nigerian Police attacked the group of Islamic protesters. 
---
The protesters had taken to the streets of Abuja in a protest, calling for the release of their leader and prosecution of killers of their members but were teargassed by the police who barricaded the roads and prevented the group from carrying out their peaceful protest.
Eyewitness account showed the protesters running and scampering for safety as the police fired canisters amid the heavy crowd.
Some of the leaders who agreed to talk to journalists said they were carrying out an agreement they had with authorities of the ministry of justice who asked them to come back today to see the attorney general of the federation on Monday after their protest last week.
It would be recalled that Sheik Eelzakzaky had been detained since December 2015 after the Shia movement in Nigeria clashed with the convoy of the chief of the army in Zaria, Kaduna state.
Report by Nnabuchi Nnabuchi