Police arrest, parades 38 suspects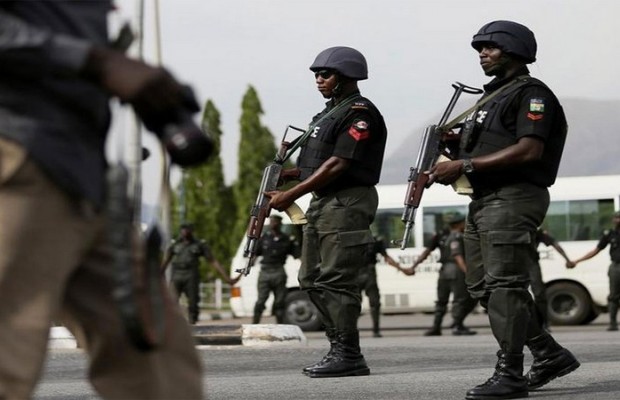 The Nigeria police have paraded thirty-eight criminal suspects amongst which are the remaining suspects involved in the Kidnap of UBEC chairman along the Abuja-Kaduna expressway as well as a high profile kidnapper operating within the North West and Northcentral axis.
---
Parading the suspects which included a female in Abuja, Wednesday, Force Public relation officer, Frank Mba, said the suspects have been positively indicted for various crimes of kidnapping, car snatching, local manufacturing of fire-arms, Homicide among others.
Mba disclosed that exhibits recovered from the suspects included eleven AK-47, locally made pistol, automate pump action rifle and live ammunition.
According to Mba, Abubakar Umar who is a high-profile kidnapper in the North has within the last six month before he was arrested, made over two hundred million naira, while a nursing mother, Senior Esther was also  arrested in Ondo state while trying to deliver an AK-47 rifle and live ammunition  to her clients for an operation somewhere in Ogun state
Some of the suspects who spoke in Hausa confessed to the crime while the UBEC kidnapper pleaded for mercy pledging to work with the police in getting hold of others.
Mba, however, cautioned car owners on the need to install an additional security system in their cars following revelations from car snatcher suspects who confessed that cars without censors and alarm are easily snatched.