Philippine presidential guard shot dead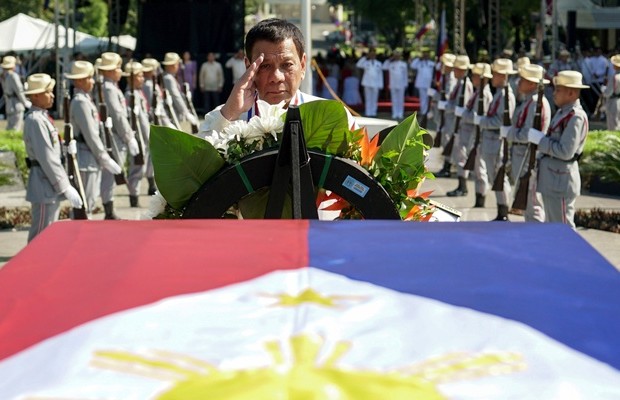 A  Philippine Presidential guard  was shot dead on Tuesday, but the President, Rodrigo Duterte's was far away at the time of the incident and the head of his security team ruled out foul play.
---
Tuesday morning's mysterious shooting in Malacanang Park, the Manila base of the Presidential Security Group (PSG), is being treated as an isolated incident and terrorism has been ruled out, PSG commander Lope Dagoy said.

The body of the 37-year-old PSG guard was discovered by his wife in his quarters at 0850 a.m. (0150 British time). He died from a single gunshot wound to the chest.

"We are ruling out foul play," Dagoy told reporters. "Certainly no foul play."

Duterte's whereabouts had not been known for several hours prior to Dagoy's remarks. The mercurial president was not seen in public on Monday and prior to that had been in his southern home city of Davao, for several days.