Pay Our Salaries and Pensions COLBEN Staffs Tell Obaseki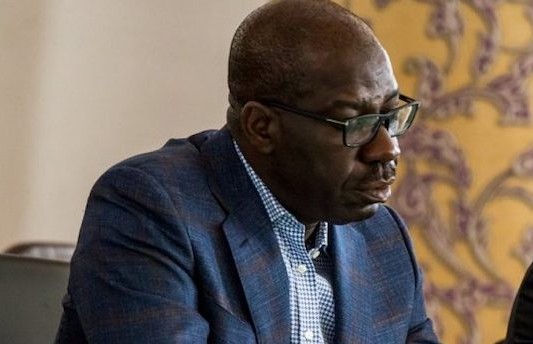 Academic and Non-academic staff of College of Education, Ekiadolor, have staged another round of protest just a few weeks to Edo Governorship election to demand the payment of their thirteen months' salary arrears and pensions which the state Governor Godwin Obaseki, refuses to pay.
The staff and pensioners of the college, who stood under the rain at the State Ministry of Education gate at Iyaro, Benin - City to press home their demand for the umpteenth time, said the governor should stop deceiving Edo people with lies but pay them their monies as it is their legitimate right.
Chairman of the coalition of Union, Dr Fred Omonuwa, debunked the statement made by the Edo state governor in a zoom meeting with Edo people in the diaspora that the institution has been closed down since 2016 as well as admission into NCE program same year.
Dr Omonuwa, further explained that the statement was untrue stating that as at the time admission was stopped in 2016, the college still has year one, two and three students in school, the governor and his commissioners should stop lying and pay off staffs and pensioners of the college their one-year salaries and Pensions.