Palpable Fear in Akinyele As Suspected Ritualists Strike Again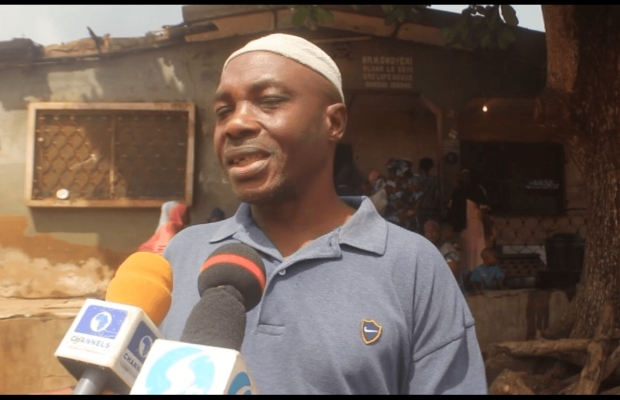 Residents of Ojoo, Shasha and Moniya under Akinyele Local Government Council area of Oyo state are now living in fear following the murder of another middle-aged woman in the early hours of Wednesday.
Recall that a four-year-old boy was gruesomely murdered last Monday by some unknown assailants.
Correspondent Kunle Ojo who was at the residence of the decease around Shasha market reports that atmosphere was tensed as sympathizers were seen in groups discussing the incident.
It was gathered that the woman woke up around 5 am, after fetching water was attending to some house chores when the assailants accosted her and hacked her down in front of the house.
One of the residents who spoke with Galaxy TV said, "I was in my room when I heard the husband of the woman shouting her name, I rushed out to see what is the problem only to find the woman in the pool of her own blood. In fact, it was a terrible scene.
"I heard the noise of other residents from my house and when I got here we met the woman dead. The woman is very industrious, who woke up very early in the morning to attend to house chores and her family. She was washing plates in front of the house when the assailants attacked her.)
Other residents who declined camera interview noted that the community suspected ritualists as the brain behind the incessant killings in the Local Government.
They called on the security agencies and the state government to halt the incessant killings in Akinyele and its environs.
It was gathered that the corpse of the deceased has been deposited at the mortuary for autopsy.
The state Police Command is yet to react to the incident as at the time of this report.