'Free Zakzaky' protesters besiege Abuja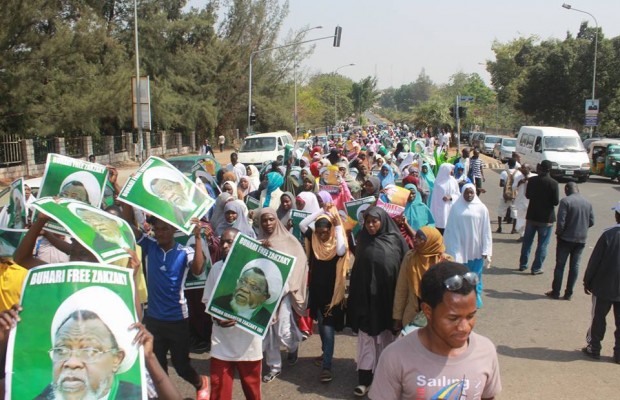 At least one person has died with scores of other protesters injured following clashes with anti-riot police in the Nigerian capital Abuja on Monday.
---
Galaxy News gathered that the anti-riot police shot in the air to disperse the protesters- members of the Shi'ite Islamic Movement in Nigeria.
The officers also used water cannons to disperse the angry protesters.
The protesters had earlier attacked the police armored personnel carriers by throwing stones.
In spite, the ban by the FCT Command of the Nigeria Police against protests at the Unity Fountain Park, which has been a rallying point of protesters in the country, the defiant Free Zakzaky have vowed to be undeterred as they continue to call on the Nigerian government for the release of their leader, Sheik Ibraheem Zakzaky and his wife Zeenat.