Ogun women to get loan directly from govt - Abiodun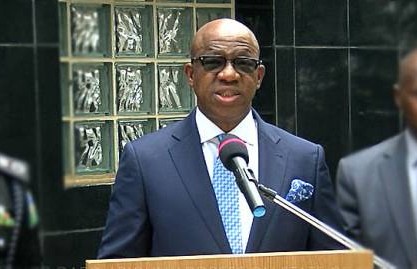 Ogun State Governor, Prince Dapo Abiodun has disclosed that the state government would be implementing a program for women that will allow them to directly have access to loans under the 'Oko owo Dapo' empowerment initiative.
---
Prince Dapo Abiodun made this known while speaking with newsmen shortly after an inspection tour of work done at Ashafa-Oke and Degun area of Ijebu Ode.
He said the new initiative would avail government the opportunity to directly offer loans to the beneficiaries, adding that the women would be chosen across board.
The governor noted that the two roads situated at Ashafa-Oke and Degun would help solve the issues of perennial flooding in the town, urging residents in the area to take ownership of the project and support the Ogun State Public Works Agency.