Ogun Extends Lockdown to May 9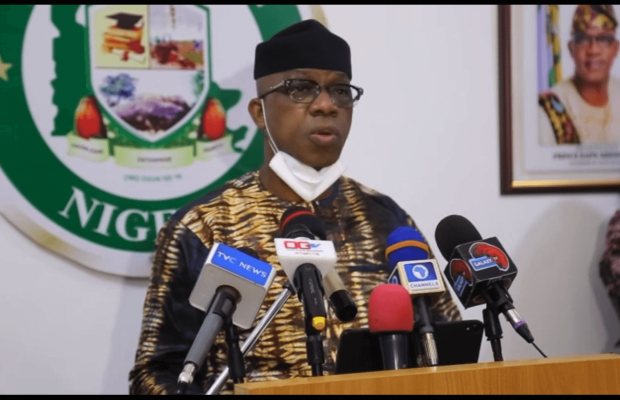 Ogun state governor, Dapo Abiodun has extended the lockdown in the state by one week due to the delay in the earlier take off as directed by President Muhammad Buhari.
Abiodun made this known at the Governor's Office, Oke Mosan while briefing newsmen on the latest update of COVID-19 in the State.
The governor said that the use of facemask is now compulsory in public following the rise of COVID-19 in the state to 56 cases.
He said the government had procured over 1 million face masks that are being distributed across the State to groups such as Market Women, Artisans, Transport Unions, Law Enforcement Agencies, Civil Servants and religious groups among others.j
Abiodun added that intrastate transport, operators are permitted to carry a maximum of half (50%) of the passenger capacity. 
He added that all public religious gatherings remained banned. Also banned are gatherings at  pubs, clubs, stadia, public pools, spars, gyms, salons, among others.