Ogun earmarks 40,000 hectares of land for farmers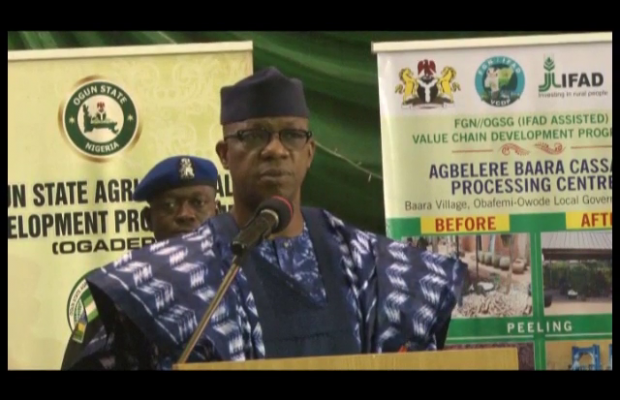 In its bid to make Ogun State the food basket of the nation and ensure food security, the state government has said 40,000 hectares of land would be made available to enable  Farmers engage all season farming.
---
Ogun State Governor, Prince Dapo Abiodun, stated this at the first Interactive Session between the Governor and farmers in the State, where he revealed that  one hectare would be given to a farmer to cultivate.
He said his administration apart from providing focused and qualitative leadership that would encourage Public Private Partnership, will also place  priority on agriculture as one of its enablers to ensure that the State produces enough food to feed its people, neighboring states and countries.
He added that the State was strategically located with large arable land suitable for planting rice, maize, cassava and other food and cash crops, saying that rural roads would be rehabilitated to ease movement  of farm produce.