NSCDC arrests 5 suspects for human parts possession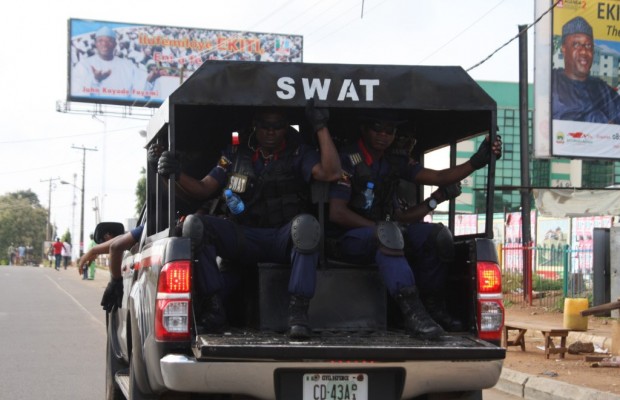 The Kwara state command of the Nigerian Security and Civil Defence Corps (NSCDC) has arrested five suspects for alleged possession of human parts.
The state commandant of the NSCDC, Bello Ale while parading the suspects before newsmen in Ilorin the Kwara state capital says the suspects were arrested following reliable information received by the commandant
Bello noted that the suspects were in possession of human parts both fresh and dried parts, consisting of a human skull, bones and human hair and some fetish mixtures with offensive odour.
However, the NSCDC commandant advised residents of the state to stop associating with herbalists; rather, they should put their trust in God.
He added that the command will put in their best in ensuring that all forms of criminality in the state are reduced to the barest minimum.