Nigerian Army says Spread of Fake News Has Affected it Operations.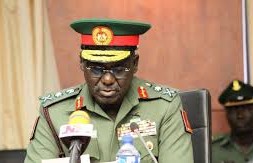 The Nigerian army has declared that misuse of social media platforms by Nigerians is having adverse effects on military operations against terrorism.
Chief of Civil-Military Affairs of the Nigerian Army, Major General Usman Muhammad made this known at a one-day interactive session for social media influencers in Ondo state.
He said the essence of the forum is to engage social media influencers and the general public on the effects of fake news on the security of the country.
Some participants at the workshop also agreed that all hands must be on deck to check the trend of fake news before it kills the integrity of the nation.
They also want government agencies to put in place measures to guide people's interactions on social media.