NGF agrees to pay N30,000 minimum wage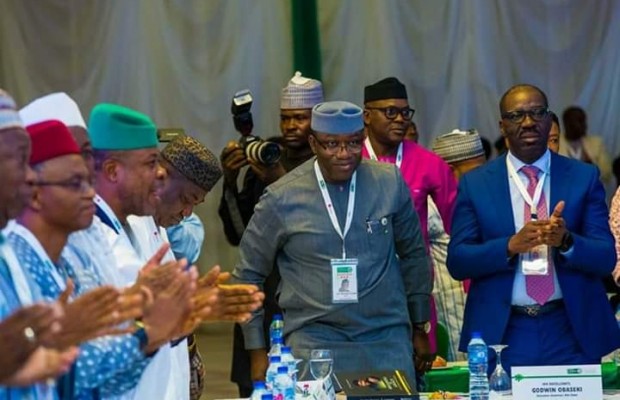 The Nigeria Governors' Forum says the final decision about granting President Muhammadu Buhari's request to borrow $30billion rests on the legislative arm.
Addressing journalists after a meeting in Abuja, Chairman of the Forum and Governor of Ekiti State, Kayode Fayemi said the NGF does not come into the picture in the matter.
According to Fayemi, the Government's borrowing plan is really a matter between the Federal Government and the National Assembly.
Speaking on implementation of the new minimum wage and its consequential adjustments in the states, the governor said members are working hard to meet the December 31 implementation deadline for the N30, 000 minimum wages. 
He said the organized labour was aware of the level of preparedness of states to pay.
Fayemi added that the governours were willing to make available to the union each state's status of negotiation to clear any doubt.
He added that every member of the forum is determined to continue negotiations based on the economic realities in each state.