NASU protests unfair disparity in earned allowance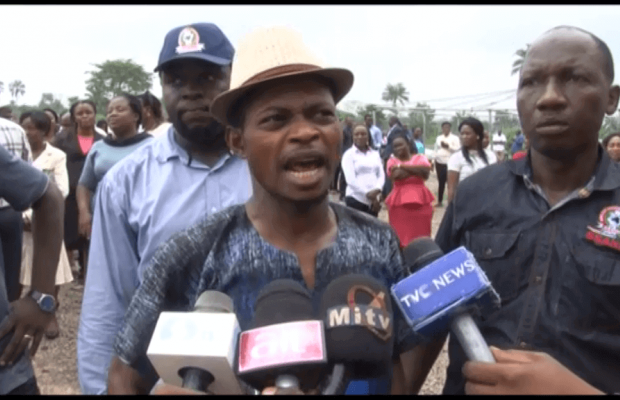 Non-Academic Staff Union of Universities (NASU) has kicked against the disparity in the latest agreement by the Federal Government and Academic Staff Union of Universities which allocated 20% earned allowance to NASU and 80% to ASUU.
---
The Federal University of Oye-Ekiti (FUOYE) chapter of the Union Protested against the agreement and describes the 20% given to the union as a means of depriving the workers of their rights
The unions also urged the federal government to urgently find a lasting solution as it will not hesitate to withdraw its members from their duty posts.
The union also accuses the management of federal university, Oye Ekiti of high handedness in the treatment of members of the non academic staff union
Reacting to the Allegations against the Management, the Director of Administration in the office of the Vice Chancellor, Olatunbosun Odusanya expresses dismay at the comment credited to the NASU leadership and emphasizes that Leadership of the institution will uphold the principle of fairness and justice in its dealing
The Federal University Oye Ekiti (FUOYE) is one of the Universities established at the twilight of Goodluck Jonathan's administration,and has been facing several challenges since its establishment in 2013.