NANS condemns police brutality of FUTA female student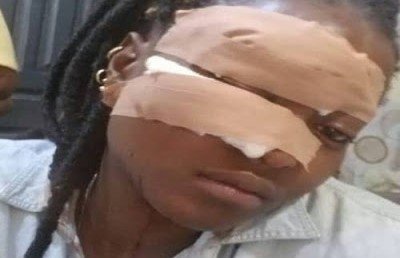 The leadership of National Association of Nigeria Students, NANS has condemned police brutality of a female student of federal university of technology Akure by officers of the Nigeria Police, Ondo state command.
---
Speaking with Galaxy news correspondent, Lebi Joseph, the NANS JCC chairman, Ondo axis, Babatunde Akinteye and the president, student union of FUTA, comrade Esedere Abraham said the attack of the lady simply known as Sida by police officers on night patrol is barbaric.
The said if care is not taken, the development could jeopardize the current synergy between the student union and the Nigeria police.
They vehemently demanded justice against the assault meted out on the innocent girl who was not a threat to the peace of the community.