Motorcyclists to be licensed for road usage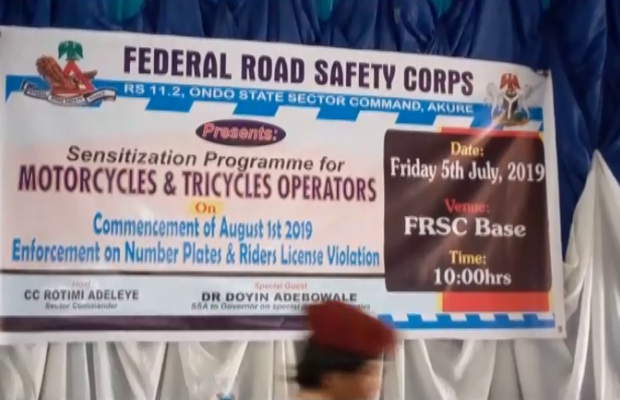 Federal road safety corps has ordered all motorcyclists in Ondo state to procure riders license.
---
Reintroduction of riders license is to keep a tab on motorcyclists across Nigeria because of the prevalent use of motorcycles by criminals in the country. 
Also, riders license will ensure that motorcyclists on the Nigeria roads are trained, tested and certified for road usage.
Speaking at the sensitization programme organized by the state sector of the FRSC, the sector commander, Rotimi Adeleye said no going back on the order because the exercise will help in no small measure to curb criminality and road accidents.