Mobs Set Two Persons Ablaze In Ibadan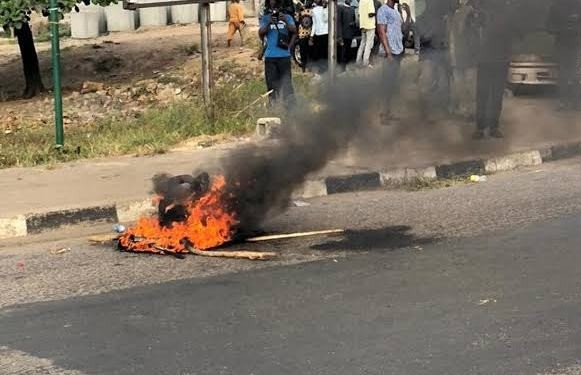 Two persons were set a blazed by angry mob both at Asas Molete and Oke-Ado area of Ibadan today while one other was rescued by Amotekun team and handed over to the Police and treated at the Police Clinic Eleyele. 
As at the time of this report, the cause of the two incidents remain unknown while officers of the state police command have commenced investigation on the incidents.
The Public Relations Officer of the state police command, Olugbenga Fadeyi in a release made available to our Correspondent, confirmed the incident said the investigation has commenced into the matter to ascertain the immediate and remote cause of the action of the angry mob.
According to him, the incidents occurred on Monday morning.
He added that notwithstanding the crimes committed by the suspects, the act of jungle justice is condemned in a strong term as this has become a recurring decimal in the state.
Fadeyi stated that the Commissioner of Police, Chucks Enwonwu, therefore, warned those that are taking laws into their hands to stop forthwith before the long hands of the laws caught up with them.