Market women storm Delta Assembly over invasion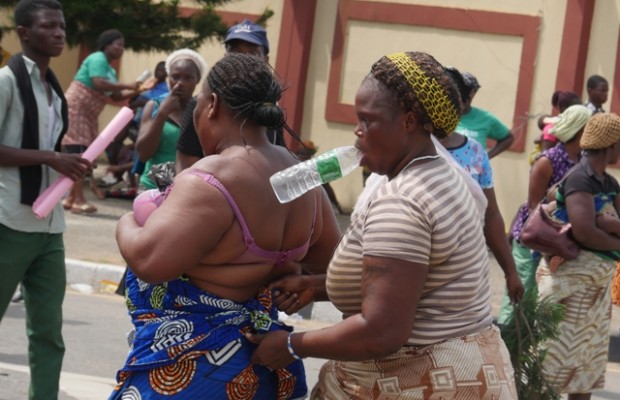 Barely a week  after traders of the popular Ogbe-Ijaw market in Warri southwest local government area of Delta state were chased away from their shops by suspected armed ijaw youths, the trader have on Wednesday, June 21, stormed  the state House of Assembly
---
Armed with placards of different inscription, the traders called on the state government to intervene into the matter.
Speaking after staying for hours before the three lawmakers representing Warri constituencies met with them at the gate, the market women leader spoke on how armed youths chased them from their own shops.
Responding to their plight, two of the lawmakers promised to take actions that will return normalcy to the market.
It will be recalled that Galaxy news had last week reported the story of the displaced market women, who claimed they were chased by armed Ijaw youths as a result of the age long ethnic crisis.
Report by Dele Fasan