Kyari, new NNPC GMD, Takes Over In Abuja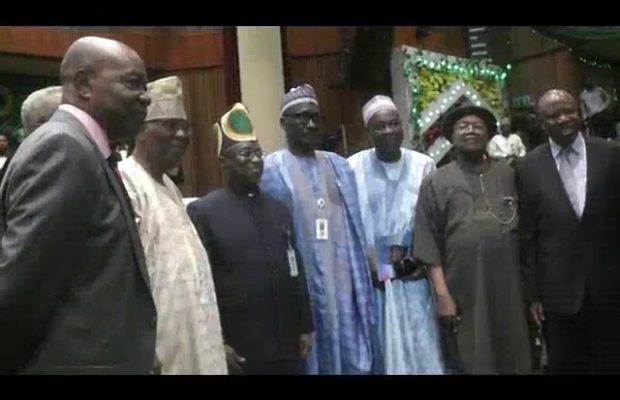 The 19th Group Managing Director of the Nigerian National Petroleum Corporation (NNPC), Mele Kolo Kyari has taken over from his predecessor, Mailkanti Baru.
---
At  a well attended handing and taking over ceremony in Abuja, outgoing group managing director of the corporation who retired from the service of the corporation on the July 7 after attaining the statutory 60 years retirement age charged the new management to focus on the growth of the oil and gas operations from new field as well as to focus on staff development.
Baru whose administration initiated the regular publishing of NNPC'a account also urged the incoming administration to ensure transparency of operations in terms of timely publication of monthly financial and operational reports and strive towards energy sufficiency.
The outgoing GMD also  pays tribute to president Muhammad Buhari for making it possible for a smooth transition of leadership at the corporation
He also sued for the rehabilitation of the petroleum products pipeline system that will hasten the quest for the country to have regular fuel supply.
The newly appointed group managing director, Mele Kolo Kyari promised to among other things, run the national oil firm in the most transparent manner to the benefit of all Nigerians.
He also said their plan is to grow crude oil production to 3 million barrels per day and increase reserves to 40 billion barrels by 2023.
Kyari also promised to work with private and international oil companies to grow the corporation to a global company with best practices. Kyari promised to ensure full capacity functioning of the four refineries in the country before the year 2023.
Some former GMDs including Dr. M.T. John, Chief Odoliyi Lolomari, Chief Festus Marinho (1st NNPC group GMD), Engr. Abubakar Yar'adua, Chief Chamberlain Oyibo, Engr. Funsho Kupolokun and Dr. Joseph Dawha attended the event.