I feel bad seeing youths behind bars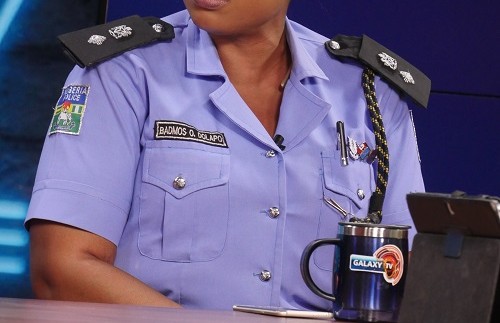 The zonal Police Public Relations Office (PPRO), zone 2 command of the Nigerian police force, Dolapo Badmus on Wednesday, March 14, expressed her displeasure towards the participation of some youths in various crimes.
---
The police PRO during a live discussion on Galaxy television maintained that the activities of youths in Nigeria cannot be underestimated especially in the national security of the country.
Dolapo furthered that the youths are vital tools in the development of the national security.
She urged youths to desist from criminal acts, stressing that there are other possible ways of making money in the country rather than engaging in various nefarious crimes that could short-change their destinies.
The CSP appealed to parents to give their children the best of parental care and training so as to ensure a crime-free nation.
She, however, maintained that the law would catch up with those who refuse to shun criminal activities, stressing that it breaks her heart seeing youths behind bars.
"The youths are the future and these youths must take their place in the society. But if we have these youths behind bars, it means we have the future behind bars and That is why I don't feel good seeing youths behind bars," she said.
While speaking on the alleged misconduct of some Nigerian police officers, Dolapo said that the management of the Nigerian police is up to the tax, and would discipline erring officers after proper and necessary investigations.
Report by Godday Akoh